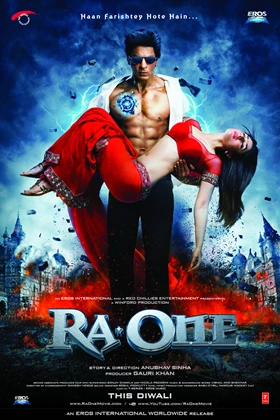 Ra.One Vietnamese Subtitles
Ra.One is a movie starring Shah Rukh Khan, Arjun Rampal, and Kareena Kapoor. When the titular antagonist of an action game takes on physical form, it's only the game's less powerful protagonist who can save his creator's family.
Subtitles preview
0
00:00:01,042 --> 00:01:00,041
Thank you for coming Extreme Coffee!Chúc các bạn xem phim vui vẻ!
http://extremecoffee.net
0
00:01:01,480 --> 00:02:20,278
Extreme Coffee
179 Trần Huy Liệu P.8 Q.Phú Nhuận
Sub by
[email protected]
http://extremecoffee.net
1
00:02:37,690 --> 00:02:39,988
Subtitles infomation
| | |
| --- | --- |
| Framerate | 29.970 |
| Language | Vietnamese |
| Created By | boynumberone23 |
| Author Note | Chữa khỏi bệnh tiểu đường miễn phí -- http://www.5giay.vn/showthread.php?t=4868722 |
| Created | 12/31/2011 04:40:00 AM |
| Updated | one year ago |
Raw Subtitles
0<br>00:00:01,042 --> 00:01:00,041<br><font color="#00FFFF"><i>Thank you for coming Extreme Coffee!</i></font><br><font color="#FFFF00"><i>Chúc các bạn xem phim vui vẻ!</i></font><br>http://extremecoffee.net<br><br>0<br>00:01:01,480 --> 00:02:20,278<br>Extreme Coffee<br>179 Trần Huy Liệu P.8 Q.Phú Nhuận<br>Sub by [email protected]<br>http://extremecoffee.net<br><br>1<br>00:02:37,690 --> 00:02:39,988<br>
More Ra.One Vietnamese Subtitles
| Language | Release name | Release note | Last Updated | Quick download |
| --- | --- | --- | --- | --- |
| Vietnamese | | Chữa khỏi bệnh tiểu đường miễn phí -- http://www.5giay.vn/showthread.php?t=4868722 | one year ago | |