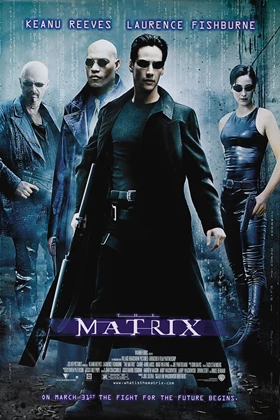 The Matrix Arabic Subtitles
The Matrix is a movie starring Keanu Reeves, Laurence Fishburne, and Carrie-Anne Moss. A computer hacker learns from mysterious rebels about the true nature of his reality and his role in the war against its controllers.
Subtitles preview
1
00:00:01,026 --> 00:00:29,926
Raeno™ ÖÈØ ÇáÊæÞíÊ
[email protected]
2
00:00:37,027 --> 00:00:40,027
" ÇáãÕÝæÝå "
3
00:00:49,927 --> 00:00:53,363
åá ßá ÔíÁ Ýí ãßÇäå ¿-
Subtitles infomation
| | |
| --- | --- |
| Framerate | ... |
| Language | Arabic |
| Created By | Raeno |
| Author Note | |
| Created | 06/11/2011 02:48:00 AM |
| Updated | 2 years ago |
Raw Subtitles
1<br>00:00:01,026 --> 00:00:29,926<br>Raeno™ ÖÈØ ÇáÊæÞíÊ<br>[email protected]<br><br>2<br>00:00:37,027 --> 00:00:40,027<br><font color="#66ff66" size="25">" ÇáãÕÝæÝå "</font><br><br>3<br>00:00:49,927 --> 00:00:53,363<br>åá ßá ÔíÁ Ýí ãßÇäå ¿-<br>
More The Matrix Arabic Subtitles
| Language | Release name | Release note | Last Updated | Quick download |
| --- | --- | --- | --- | --- |
| Arabic | | Elzayady ترجمة نتفلكس اخذتها من | 2 years ago | |
| Arabic | | | 2 years ago | |
| Arabic | | أفضل ترجمة على الإطلاق سى دى 1 | 2 years ago | |
| Arabic | | أفضل ترجمة على الإطلاق سى دى 2 | 2 years ago | |
| Arabic | | أفضل ترجمة على الإطلاق سى دى 3 | 2 years ago | |
| Arabic | | النسخه دي انا عارف ان لسا محدش ترجمها فقلت تبقي هديه مني ليكم | 2 years ago | |
| Arabic | | هذا التعديل لتلك النسخة على ترجمة افضل بكثير | 2 years ago | |
| Arabic | | | 2 years ago | |
| Arabic | | dvd rip ayman safi eldin yahoo cafe net | 2 years ago | |
| Arabic | | good | 2 years ago | |
| Arabic | | The.Matrix.1999.iNTERNAL.DVDRip.XviD.AC3 كريم الحباك | 2 years ago | |
| Arabic | | By: CDHat & Dinasour | 2 years ago | |
| Arabic | | The.Matrix.WS.DVDRip.XviD.iNT-TD | 2 years ago | |
| Arabic | | The.Matrix.WS.DVDRip.XviD.iNT-TD (( By: CDHat & Dinasour )) | 2 years ago | |
| Arabic | | | 2 years ago | |
| Arabic | | | 2 years ago | |
| Arabic | | | 2 years ago | |
| Arabic | | | 2 years ago | |
| Arabic | | | 2 years ago | |
| Arabic | | 1080p HDDVD x264 | 2 years ago | |
| Arabic | | | 2 years ago | |
| Arabic | | | 2 years ago | |
| Arabic | | | 2 years ago | |
| Arabic | | | 2 years ago | |
| Arabic | | | 2 years ago | |
| Arabic | | work good in KMPlayer | 2 years ago | |
| Arabic | | | 2 years ago | |
| Arabic | | | 2 years ago | |
| Arabic | | تعديل التوقيت لهذه النسخة | 2 years ago | |
| Arabic | | | 2 years ago | |
| Arabic | | | 2 years ago | |
| Arabic | | By. M-AFIFI | 2 years ago | |
| Arabic | | | 2 years ago | |
| Arabic | | | 2 years ago | |
| Arabic | | | 2 years ago | |
| Arabic | | متوافقة مع جميع نسخ البلوراي الترجمة بها بعض التوضيحات البسيطة تعبت في ترجمتها كثيرا وأرجو أن تنال إعجابكم وتقييمكم | 2 years ago | |
| Arabic | | SRT ترجمة أصلية من نيتفلكس بصيغة | 2 years ago | |
| Arabic | | الترجمة الاحترافية لهذه النسخة | 2 years ago | |
| Arabic | | It's not mine Just sync and re-upload | 2 years ago | |
| Arabic | | تعديل التوقيت | 2 years ago | |
| Arabic | | تم تعديل التوقيت ليتناسب مع نسخ البلوراي | 2 years ago | |
| Arabic | | بصيغة ترجمة | 2 years ago | |
| Arabic | | Blu-Ray الترجمة العربية الأصلية | 2 years ago | |