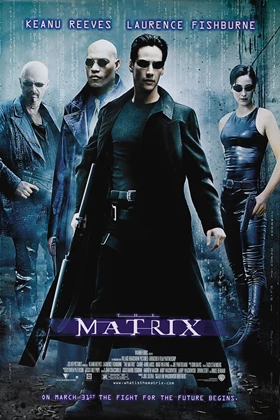 The Matrix Romanian Subtitles
The Matrix is a movie starring Keanu Reeves, Laurence Fishburne, and Carrie-Anne Moss. A computer hacker learns from mysterious rebels about the true nature of his reality and his role in the war against its controllers.
Subtitles preview
1
00:00:48,840 --> 00:00:52,260
-Totul e în regulă?
-Nu trebuia să mă înlocuieşti.

2
00:00:52,510 --> 00:00:55,430
Åžtiu, dar aveam chef
să preiau tura.

3
00:00:55,680 --> 00:00:57,970
ÃŽÅ£i place, nu?
Îţi place să-l priveşti.

4
00:00:58,220 --> 00:01:01,310
-Nu fi ridicol!
-O să-l omorâm, înţelegi?


Subtitles infomation
| | |
| --- | --- |
| Framerate | 23.976 |
| Language | Romanian |
| Created By | A.3.R |
| Author Note | |
| Created | 09/04/2012 06:50:00 AM |
| Updated | one year ago |
Raw Subtitles
1<br>00:00:48,840 --> 00:00:52,260<br><i>-Totul e în regulă?<br>-Nu trebuia să mă înlocuieşti.</i><br><br>2<br>00:00:52,510 --> 00:00:55,430<br><i>Ştiu, dar aveam chef<br>să preiau tura.</i><br><br>3<br>00:00:55,680 --> 00:00:57,970<br><i>Îţi place, nu?<br>Îţi place să-l priveşti.</i><br><br>4<br>00:00:58,220 --> 00:01:01,310<br><i>-Nu fi ridicol!<br>-O să-l omorâm, înţelegi?</i><br><br>
More The Matrix Romanian Subtitles
| Language | Release name | Release note | Last Updated | Quick download |
| --- | --- | --- | --- | --- |
| Romanian | | | one year ago | |
| Romanian | | | one year ago | |
| Romanian | | | one year ago | |
| Romanian | | The Matrix.mp4 (703 MB) | one year ago | |