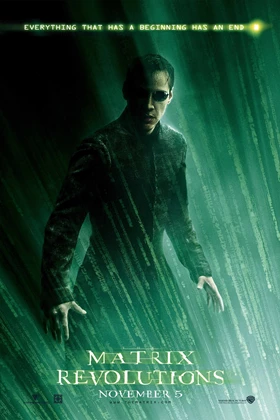 The Matrix Revolutions Swedish Subtitles
The Matrix Revolutions is a movie starring Keanu Reeves, Laurence Fishburne, and Carrie-Anne Moss. The human city of Zion defends itself against the massive invasion of the machines as Neo fights to end the war at another front...
Subtitles preview
1
00:01:19,204 --> 00:01:24,751
Ingenting, sir. Inga spår efter
Niobe eller Ghost. Bara blå piller.

2
00:01:24,918 --> 00:01:28,672
- Ska vi koppla in oss och leta?
- Det tjänar ingenting till.

3
00:01:28,839 --> 00:01:33,510
- Ska vi vända hem, då?
- Nej, vi behöver deras skepp.

4
00:01:33,677 --> 00:01:36,346
Sök igenom varenda tunnel
vi känner till.


Subtitles infomation
| | |
| --- | --- |
| Framerate | 23.976 |
| Language | Swedish |
| Created By | overkongen |
| Author Note | Med kursiv |
| Created | 10/27/2018 05:11:00 AM |
| Updated | 2 years ago |
Raw Subtitles
1<br>00:01:19,204 --> 00:01:24,751<br>Ingenting, sir. Inga spår efter<br>Niobe eller Ghost. Bara blå piller.<br><br>2<br>00:01:24,918 --> 00:01:28,672<br>- Ska vi koppla in oss och leta?<br>- Det tjänar ingenting till.<br><br>3<br>00:01:28,839 --> 00:01:33,510<br>- Ska vi vända hem, då?<br>- Nej, vi behöver deras skepp.<br><br>4<br>00:01:33,677 --> 00:01:36,346<br>Sök igenom varenda tunnel<br>vi känner till.<br><br>
More The Matrix Revolutions Swedish Subtitles