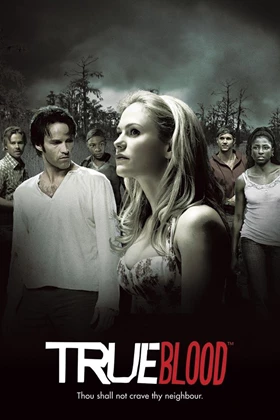 True Blood - Fourth Season Arabic Subtitles
True Blood is a TV series starring Anna Paquin, Stephen Moyer, and Sam Trammell. Telepathic waitress Sookie Stackhouse (Anna Paquin) encounters a strange new supernatural world when she meets the mysterious Bill Compton (Stephen...
Subtitles preview
1
00:00:06,225 --> 00:00:09,026
أجل! يجدر بك الهرب!

2
00:00:09,061 --> 00:00:13,131
وكأننا نصب ماء مغليا على النمل! ووه!

Subtitles infomation
| | |
| --- | --- |
| Framerate | ... |
| Language | Arabic |
| Created By | what |
| Author Note | ترجمة OmarKH |
| Created | 09/01/2011 09:00:00 AM |
| Updated | one year ago |
Raw Subtitles
1<br>00:00:06,225 --> 00:00:09,026<br>أجل! يجدر بك الهرب!<br><br>2<br>00:00:09,061 --> 00:00:13,131<br>وكأننا نصب ماء مغليا على النمل! ووه!<br>
More True Blood - Fourth Season Arabic Subtitles
| Language | Release name | Release note | Last Updated | Quick download |
| --- | --- | --- | --- | --- |
| Arabic | | تجميع ترجمات الموسم الرابع | one year ago | |
| Arabic | | | one year ago | |
| Arabic | | By : MuhammedAF | one year ago | |
| Arabic | | OK | one year ago | |
| Arabic | | | one year ago | |
| Arabic | | (By. MuhammedAF) Editing By. (Mr. Hamed) | one year ago | |
| Arabic | | [ MuhammedAF ] & My sync. | one year ago | |
| Arabic | | | one year ago | |
| Arabic | | ترجمه مطابقة 100% مع الشكر والتقدير للمترجم | one year ago | |
| Arabic | | أول ترجمة بواسطتي، أتمنى أن تناسبكم | one year ago | |
| Arabic | | وقمت بتعديلها واضفات التيترات الناقصه MD91 ترجمه الاخو | one year ago | |
| Arabic | | [ MD91 ] & My sync. | one year ago | |
| Arabic | | ترجمة OmarKH | one year ago | |
| Arabic | | تعديل على الوقت والاكواد | one year ago | |
| Arabic | | Enjoy :) | one year ago | |
| Arabic | | ترجمة OmarKH | one year ago | |
| Arabic | | | one year ago | |
| Arabic | | ترجمة OmarKH | one year ago | |
| Arabic | | ترجمة OmarKH تم تعديل الترميز | one year ago | |
| Arabic | | ترجمة OmarKH | one year ago | |
| Arabic | | تعديل لغة الملف | one year ago | |
| Arabic | | [ OmarKH] & My sync. | one year ago | |
| Arabic | | تم تعديل الترميز = OmarKH ترجمة | one year ago | |
| Arabic | | ترجمة OmarKH | one year ago | |
| Arabic | | تعديل لغة الملف | one year ago | |
| Arabic | | تم تعديل الترميز = OmarKH ترجمة | one year ago | |
| Arabic | | أرجو التقييم | one year ago | |