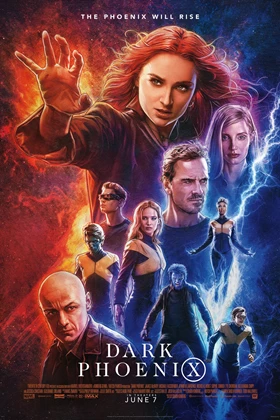 X-Men: Dark Phoenix Dutch Subtitles
Dark Phoenix is a movie starring James McAvoy, Michael Fassbender, and Jennifer Lawrence. Jean Grey begins to develop incredible powers that corrupt and turn her into a Dark Phoenix, causing the X-Men to decide if her life is worth...
Subtitles preview
1
00:00:49,007 --> 00:00:50,926
Wie zijn we?

2
00:00:50,968 --> 00:00:54,596
Zijn we gewoon
wie anderen willen dat we zijn?

3
00:00:54,638 --> 00:00:58,684
Ligt ons lot vast
en hebben we er geen controle over?

4
00:00:59,768 --> 00:01:05,482
Of kunnen we evolueren
en iets groters worden?

5
00:01:12,698 --> 00:01:16,660
Mag hij op een andere zender?
-Na dit nummer.


Subtitles infomation
| | |
| --- | --- |
| Framerate | 23.976 |
| Language | Dutch |
| Created By | sub.Trader |
| Author Note | - | . / / ? [email protected] |
| Created | 09/05/2019 06:40:00 PM |
| Updated | 2 years ago |
Raw Subtitles
1<br>00:00:49,007 --> 00:00:50,926<br>Wie zijn we?<br><br>2<br>00:00:50,968 --> 00:00:54,596<br>Zijn we gewoon<br>wie anderen willen dat we zijn?<br><br>3<br>00:00:54,638 --> 00:00:58,684<br>Ligt ons lot vast<br>en hebben we er geen controle over?<br><br>4<br>00:00:59,768 --> 00:01:05,482<br>Of kunnen we evolueren<br>en iets groters worden?<br><br>5<br>00:01:12,698 --> 00:01:16,660<br>Mag hij op een andere zender?<br>-Na dit nummer.<br><br>
More X-Men: Dark Phoenix Dutch Subtitles
| Language | Release name | Release note | Last Updated | Quick download |
| --- | --- | --- | --- | --- |
| Dutch | | Official Subtitles | one year ago | |
| Dutch | | retail | 2 years ago | |
| Dutch | | | 2 years ago | |
| Dutch | | | 2 years ago | |
| Dutch | | | 2 years ago | |
| Dutch | | | 2 years ago | |